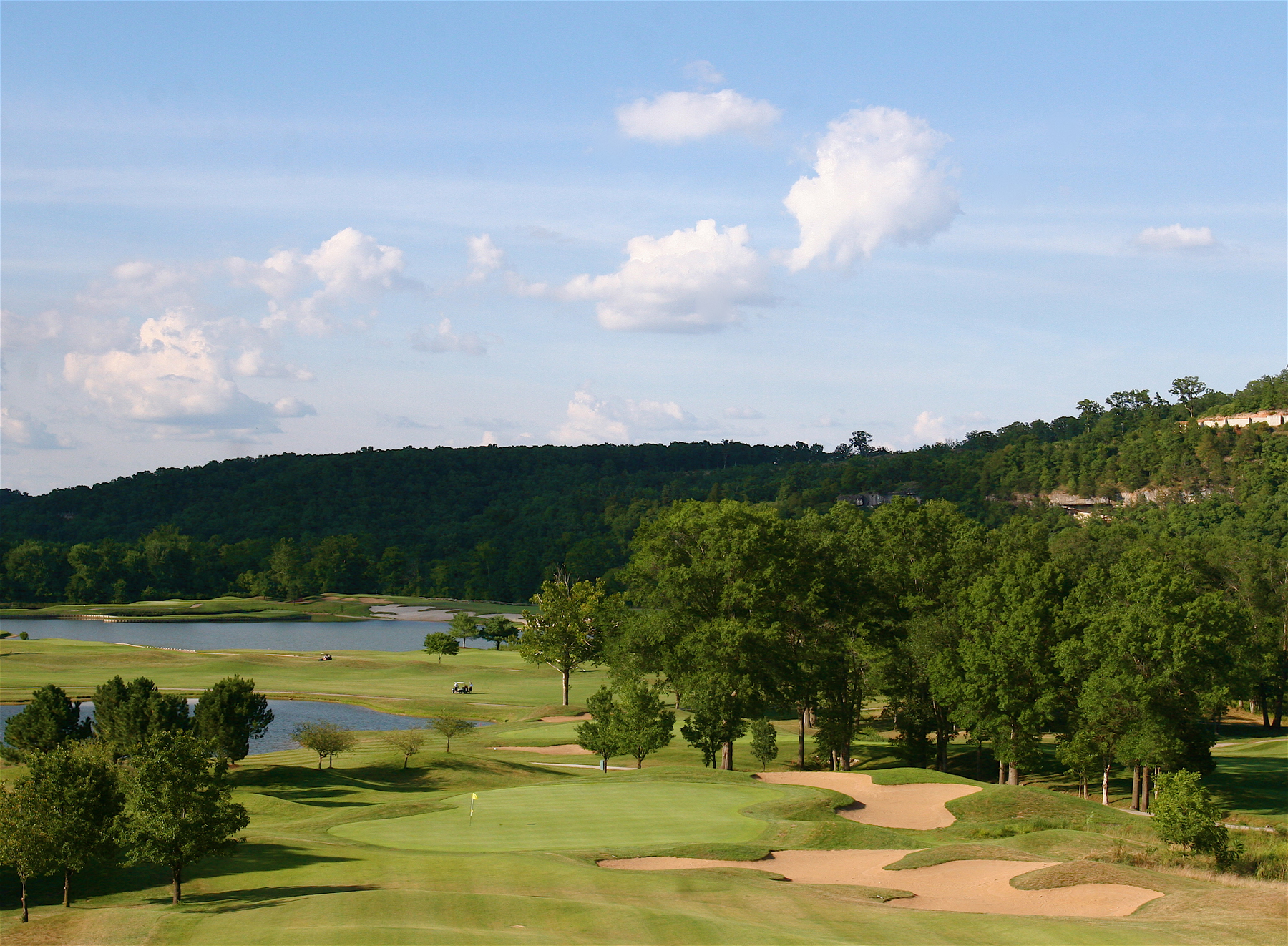 Ryan Manselle, director of 

golf

 at Osage National Golf Resort in Lake Ozark
, offers this advice for playing the #8 hole on the Mountain Course:
"This scenic par-four hole should begin with a tee shot traveling between 200-220 yards from the middle tees.
That should leave you with a mid- to long-iron approach from the flattest part of the fairway.
Proper club selection is critical to wind up on the nearly 50-yard deep green.  You should subtract approximately 15 yards from your distance to account for the elevation drop to the two-tiered green.
A solid two-putt can lead to a great par on one of the most difficult holes at Osage National."