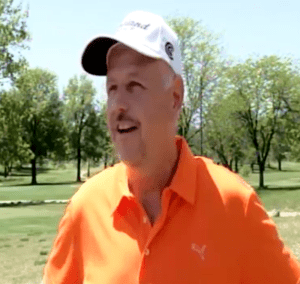 Steve Nolawski
, general manager and head golf pro at 
Rolling Hills Country Club
 in Versailles, offers this advice on perfecting your golf game:
"Does practice make perfect? I would say it does not, because too many players are practicing the wrong things. 
Players will try to fix problems themselves by making adjustments they read in a golf magazine or see on TV. They may even try their own remedies to fix the problem. Many times these problems could have been fixed very easily, in a single lesson with a professional. 
I suggest golfers take one lesson in the spring, with the purpose of building a plan for the season. This plan should re-enforce the positive and address one problem. It should include a couple of drills to practice and re-enforce proper technique and improve the quality of practice through the season. 
Many times this will eliminate a great deal of frustration and the need for several lessons to fix what problems they may have created on their own. Compare this to people who fix their own leaking sink. Many times they will create more work for the plumber when he has to come and fix it correctly. Unfortunately, the do-it-yourself repair often leads to the need for more professional help. PGA professionals will be able to work with your skills and physical abilities to build a swing that works for you.
The key is to be proactive and give yourself solid fundamentals with practice drills that re-enforce and improve your swing. Don't wait until things go wrong and then try to fix it by finding a band-aid at the range or in a golf magazine. A little effort and education in the beginning will allow you to spend more quality time on the course and less time smacking practice balls on the driving range."