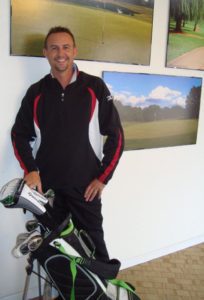 Rob Wilson, head golf pro at Lake Valley Golf Club in Camdenton
, offers this advice for tackling 18 holes at his course:
"When you come to play Lake Valley and look at our scorecard you have a feeling inside saying, 'I can shoot a really good score today.'
The course has six par 3's, six par 4's and six reachable par 5's. It really lulls you into a false sense of security.
The first thing you think is that the par 5's are going to be easy to score on. This is true if you are precise with your second shots. If not, there is an easy bogey waiting to jump up and bite you.
The par 4's require an accurate tee shot to give you the correct angle to attack the greens. If you do not do this there are yet again easy bogies to be made.
Lastly are the par 3's, which all have a change in elevation. Some play uphill, some play downhill. You must select the right club or you will again miss the green.
The one big tip I can give you to managing your way around the course is to never miss long or left. This is due to the slope in the greens. If your miss is short or a little right, you will have a greater chance of getting up and down and carding a good score."